The current system is rigged against you.
We believe there is a better way to deliver healthcare to employees and their families.
NeoPath Health was created for companies that wish to engage, empower and elevate their healthcare initiatives with the common denominator of investing in the well-being of their employees. NeoPath clinics are built for stronger practitioner-patient relationships and then set in motion for the ultimate competitive advantage.
Our company is owned and operated, completely independent from insurance. This allows us to engage employer-owned clinics that are 100% focused on company and employee needs.
GET STARTED TODAY
How we're different.
We are willing and able to start small and expand over time so you never have to feel overextended. Together, we will work with you to determine the best path forward.
The NeoPath clinic offerings.

We dispense over 200 medications at cost.

We offer 30- or 60-minute appointment times.

Our clinics offer comprehensive care with a primary practitioner vs. referral to a specialist.
The Elevate Award
What Is The Elevate Award?
Each quarter, we will recognize one of our exemplary clinical team members, someone who incorporates our NeoPath values with each and every patient interaction.
At NeoPath, we showcase the following values for our patients:
Engage: Develop trusted relationships through accountability, stewardship, and transparency.
Empower: Challenge ourselves and lead our clients, patients, and colleagues with confidence and insight.
Elevate: Solve problems by trusting in ourselves and each other, guided by the mission, values, and established processes of our organization.
It's our goal to partner with you on a path to better health by building trusted relationships with your practitioners and clinical team members.
Meet The Elevate Award Winner: Shawna Gatzke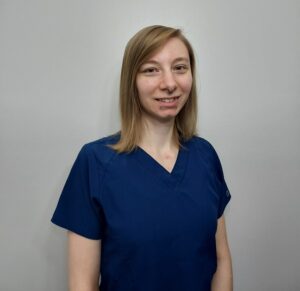 Shawna is an RN at Campus Health Center. Her interest in nursing started in high school when she took human anatomy classes. She loved learning about how the body functions and keeps us all going every day, and then realized how little everyone knew about their own bodies. This became more and more evident the longer she practiced, and a new passion for educating people about their health began. She follows her passion by giving the best care she knows and continues exploring how to educate people about their health best.
Shawna spends her spare time with her spouse and two cats, playing video games, finding a house, or crafting projects!
When you partner with us, you really partner with us. Your management agreement is with NeoPath.
We are completely transparent. All clinical costs are passed through to you with no markup.
Our monthly reporting gives you the insight you need to make informed decisions. Reporting includes utilization, costs, ROI, and patient survey results and comments.
Contact Us Today
Press and Media